IN THE HEART OF FRANKFURT
Frankfurt am Main, you can expect stunning looks! Because the Eschenheimer Landstraße brings out a salon, which is only specialized in eyelash extensions. Modern, comfortable and equipped with everything necessary to give you your dream look. You like your lashes classic discreet or rather dramatic? No problem! From 7mm to 15mm everything is possible here! You will find high professionalism, quality and durability of the long-awaited eyelashes. The morning Maskara application can also be left off in the future. Because all of the Xtreme Lashes® certified employees know exactly how to achieve your type-appropriate style and ensure a long lasting durability.
By the way: you arrived quickly by public transport and good parking spaces can be found directly in the side street.
Our secret to success:
happy customers
YOUR CONTACT PARTNER
Cosmina
I'm multiple certified XtremeLashes eyelash stylist.
Above all, a stylist out of passion.
I put a lot of emphasis on careful work and high quality products, so I create the perfect look for each of my clients. My goal is always to put the eyes of the customer perfectly in scene. I would be very happy to welcome you in my Lash Atelier.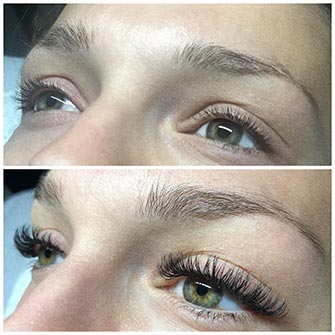 Glamour Look
Volumen Wimpernverlängerung
7-12 | 0.05 | DD
Glamour Look
Volumen Wimpernverdichtung
9-14 | 0.05 | D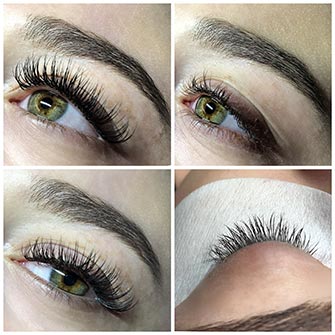 Glamour Look
1:1 Wimpernverlängerung
8-13 | 0.20 mm | C